I like to spot and stalk trout in difficult waters, and the bamboo rods I carefully hand craft reflect that.
Years ago, I began hollow building bamboo fly rods in the tradition of E.C. Powell, and fell iin love with their lightweight, responsive feel.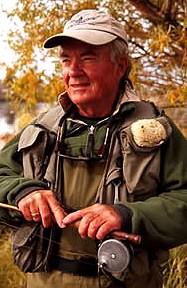 They feature delicacy without weakness, and strength without bulk. To traditionalists, they are beautiful bamboo fly rods with the feel, sensitivity, nostalgia and relaxed pace that makes a bamboo rod their only choice.
To modern fishermen, these rods are superb, reliable fishing tools that can't be surpassed for delicacy and presentation quality.
I have refined my tapers and hollow building techniques over my 20+ years as a builder, and work hard to produce rods that are the equal of any cosmetically.
I invite you to read more, and to contact me with any questions.
Now available with top-quality leather rod tubes!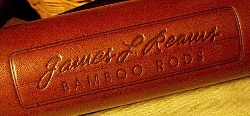 (see bottom of rod page for leather tube ordering information)