James Reams rods are built for fishing by a fisherman.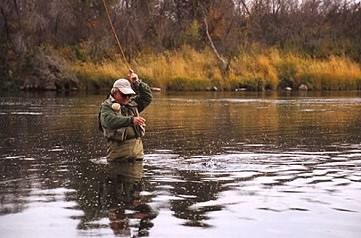 I am fortunate to live right on California's highly technical Fall River, and within fifteen miles of some of California greatest trout streams like Hat Creek and the Pit River. It's a great setting for testing new rods and my latest fly patterns. My tapers have evolved in this setting, and what's developed are rods that cast and fish beautifully.
I started hanging out at the Golden Gate Casting Club in the early 70s, and that experience - plus my 20+ years of building experience - taught me to always strive to enhance the feel of my rods; the caster should enjoy the delicacy needed to deliver a trico at close range yet still reach out with a big fly.
After years of testing, I believe that lightweight, hard-fishing bamboo fly rods in 7.5' and longer lengths cast and fish better when hollow built. They dampen more quickly, they're lighter in the hand, and they offer an extended casting "sweet spot," yet they still offer the beauty, feel, relaxed casting stroke and unparalelled feel of fine bamboo.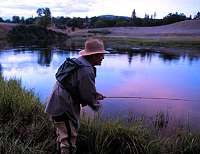 Jim Reams Bamboo Fly Rods
PO Box 685
Fall River Mills, CA 96028
530.336.6773